LOOKING FOR A FULFILLING CAREER IN SECURITY?
Cobac Security are a nationwide provider of security personnel to sectors including retail, logistics, hospitality, residential and leisure.
Our business has been built around the belief that for truly effective security, front-line staff should have access to the best technology for the job, high-quality training and a fair wage.
We work hard to ensure our team are fully supported and valued and can enjoy a long and rewarding career with Cobac Security – working in partnership with clients who view our staff as part of their team.
When you work with us, you can expect plenty of employee benefits and support, including:
Regular training and continuous professional development – We offer regular training so you can develop your skills, follow industry changes and feel confident dealing with the situations you come across at work.
Management support – We have a hands-on management team and regularly visit our security officers on location to offer support – as well as being on the other end of the phone when you need us!
A great working atmosphere – Cobac has a brilliant and experienced team full of personality and we work hard to ensure all our staff are happy and motivated at work.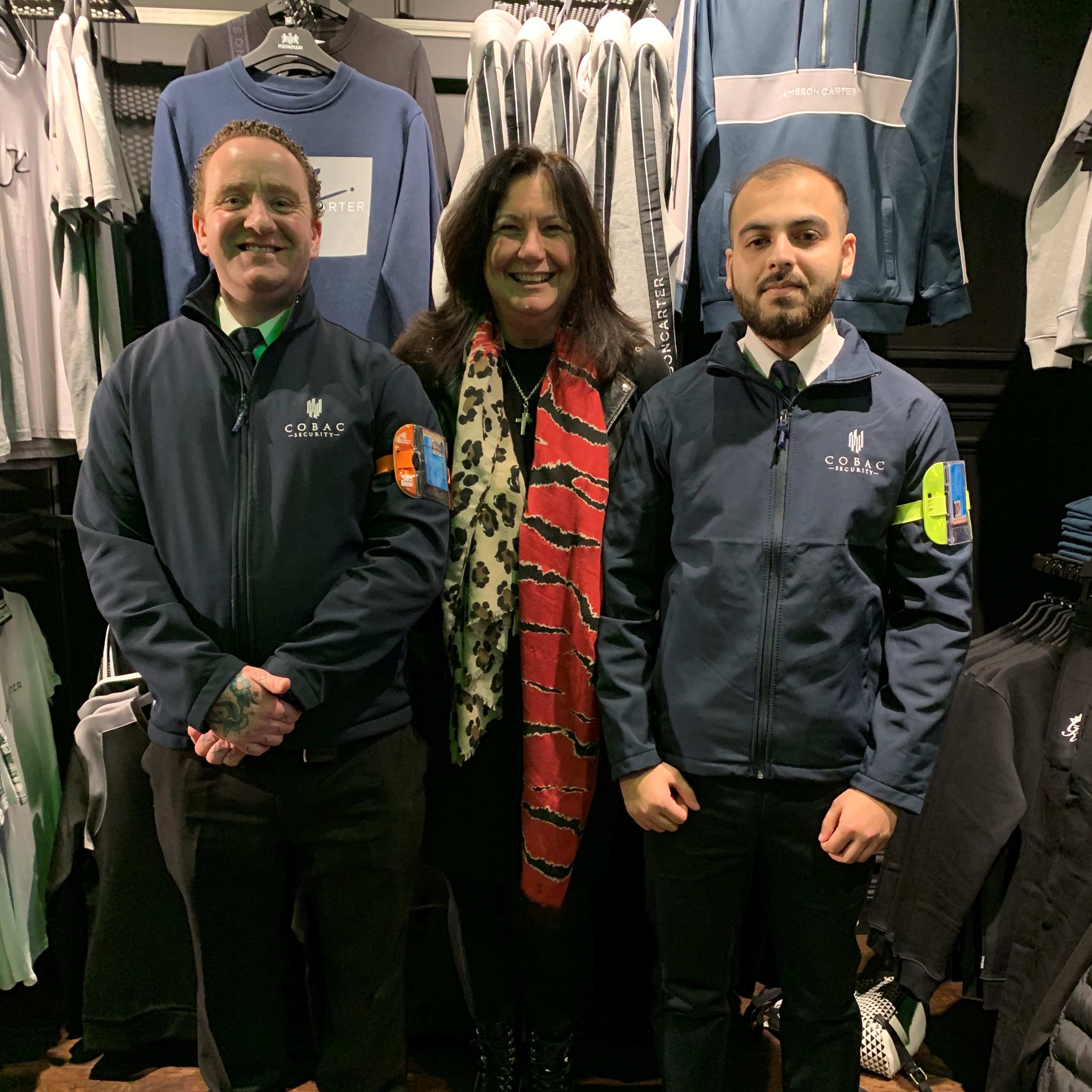 WHO WE'RE LOOKING FOR
We employ across a range of roles, including – but not limited to - security officers, security team leaders and store detectives.
Our people have a passion for what they do, a high level of professionalism and a great personality!
We're looking for exceptional individuals who can demonstrate honesty, reliability and a pride in their work – who will support and respect their colleagues and become a valued part of our team.