At the end of a strange and challenging year for retail, it's set to be a festive shopping season like never before. With a second national lockdown about to come to an end and widespread tier 2 and 3 restrictions replacing it, the impact on the usual golden quarter will leave in-store retailers with plenty to juggle.

A recent study expected capacity in the logistics sector to limit online sales to 43% of all non-food purchases – leaving a substantial portion of purchases to be made in-store. (Coresight Research) But with the second national lockdown having taken place in November, the expected timing could be skewed, with more customers than previously anticipated hitting the shops in the final few weeks before Christmas.

Ensuring a smooth, enjoyable – and profitable – festive season will bring a number of challenges for high street and offline retailers.


Here's just a few ways in which festive shopping may look different in 2020:

Shoppers will need to be ahead of the game

In recent years it's been possible to shop online past December 20th, and still receive deliveries in time for Christmas.

This year, that's looking increasing unlikely due to the incredible pressures placed on the logistics sector - meaning earlier last order dates will be needed to ensure parcels arrive on time.

Coresight Research note that "e-commerce demand since lockdown has effectively been akin to a months-long holiday season; now, that additional demand will come on top of the regular holiday peak."

With stores temporarily closed during November and online sales not necessarily reliable, there's the potential for some very harassed last-minute shoppers and increasing stress levels in the final run-up to the big day.
- Looking for emergency and ad-hoc support during the 'golden quarter'? Find out how we can help.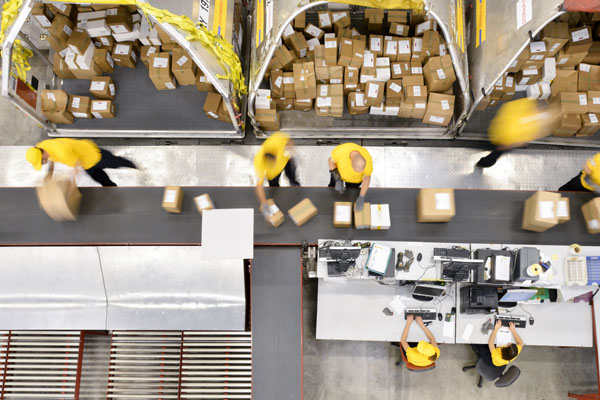 Queueing systems will be back in force

A common sight in the earlier days of the pandemic, queueing systems are likely to return in December as customer numbers increase in stores.

Alongside the negative financial impact of lower in-store numbers, the additional staff required to effectively manage store entry points can remove much-needed staff from the sales floor.

Ensuring potentially frustrated and stressed shoppers adhere to the regulations, whilst answering questions, managing customer numbers, greeting and signposting shoppers, requires the presence of a confident and experienced member of staff in order to provide a great customer experience on arrival at the store.

For retailers strugging with staffing requirements – or dealing with aggression from customers - a professional security officer can provide temporary support, ensuring a well-managed entry system and warm welcome to customers, whilst enforcing adherence to the necessary regulations.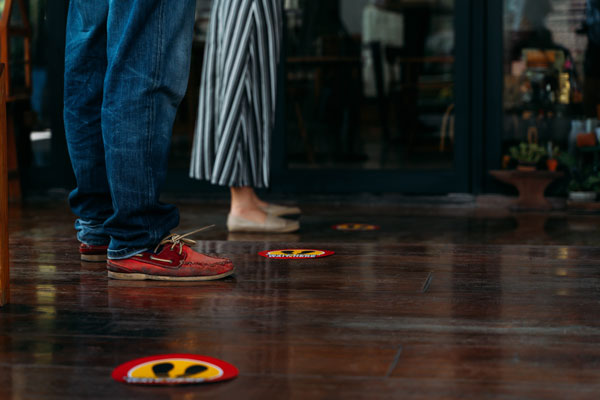 There are higher levels of crime

Unfortunately, the pandemic has seen growing levels of crime in retail settings, with incidents including petty theft, verbal and physical assaults on staff, stock damage, knife crime and organised retail crime.

Food retailers returning to Tier 3 in December may find there are additional flash points created by the restriction of alcohol sales after 9pm in some areas – potentially causing additional incidents of aggresstion and verbal assaults on staff.

With many police forces already overwhelmed by demand, having clear in-store strategies to protect staff and customers is going to be a key consideration for retailers this Christmas.

There are multiple options for measures that can help deter criminals and reassure staff. Ranging from the trusty police cardboard cut-out in lower risk locations, through to staff-worn bodycams, to an additional security presence at busier or higher-risk locations – an assessment of threats and risks can ensure the correct level of support is deployed.

Having a professional security team on site, ready to instantly respond to any incidents or escalating threats, can be a highly welcome reassurance to staff and shoppers, whilst also reducing losses to theft.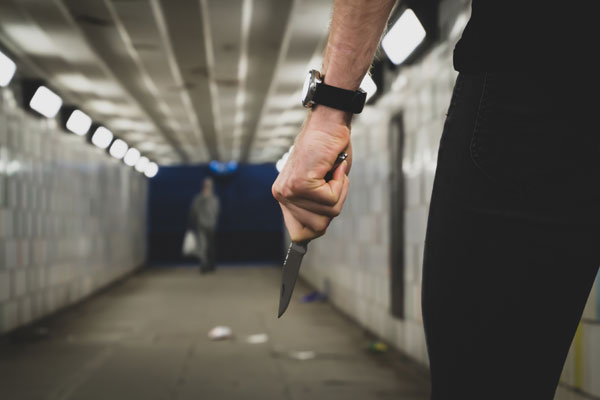 Staff may need to self-isolate

With virus numbers still increasing, it's likely some staff will be required to self-isolate during the festive season.

Although the furlough scheme will now continue to provide financial support throughout the winter, restrictions around when staff needed to be on PAYE will limit which staff can be asked to step in.

Covering sickness and self-isolation leave effectively may turn out to be a considerable challenge for businesses over the winter. This is where fairly-priced ad-hoc support can help – find out what's available.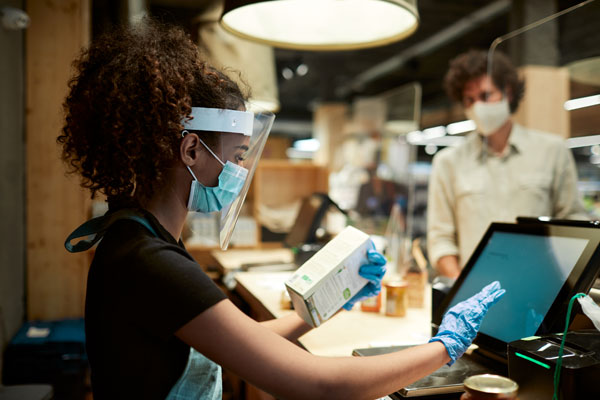 Multi-channel retailers are expected to do well.

Retailers with both an online and in-store presence have seen the strongest online growth this year – outperforming their online-only rivals.

The flexibility of offerings – such as increasing online delivery slots (as many supermarkets have done), along with offering click-and-collect options, has ensured a strong performance for these retailers.

Given the ongoing logistics capacity challenges, click-and-collect options are likely to perform well again this Christmas – allowing shoppers an online experience, without the headache of delivery delays or being home to receive parcels.

In addition, click and collect services often trigger in-store impulse buys when orders are collected – creating a financial boost for retailers.

For the best customer experience, efficient pick up points are a must. Whether that's a well-staffed, organised collection desk or an automated locker system, making sure customers receive their purchases without a lengthy wait helps to keep their experience with your brand a positive one.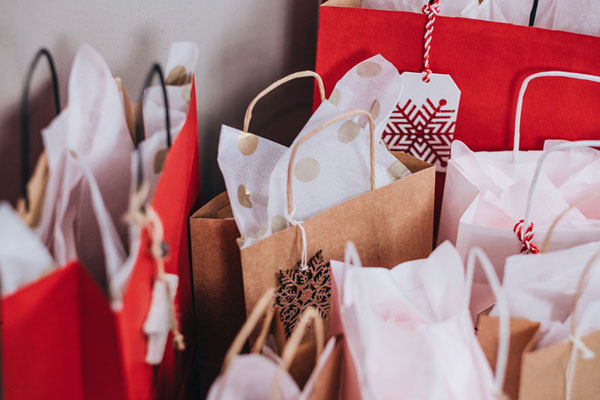 Nerves will be frayed

With worries about the virus, job insecurity and the pressures of long-term restrictions – on top of potential delivery nightmares and the usual stresses of the festive season – tensions among shoppers are likely to be running high.

As we've seen throughout the pandemic, this may spill into retail settings- leading to confrontations with customers and an impact on staff on the front line.

Planning for additional flash points will be part of retailers preparations – whether that's customers being asked to wear a mask, or simply having to wait in line before shopping.

Experienced security teams can offer vital additional support and reassurance to staff – helping to maintain morale among a workforce under strain.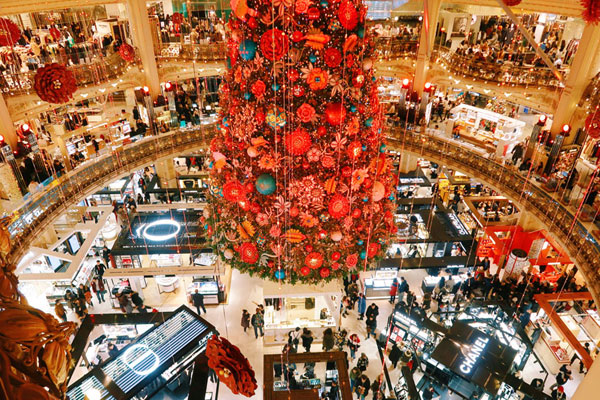 How we can help

At Cobac Security, we've worked extensively with retailers to keep their staff, assets and premises safe. Throughout the COVID-19 pandemic, our experienced, well-trained team have supported stores with effective entry management, dealt swiftly with threats and provided a vital reassuring presence to staff and customers.

We understand the incredible challenges currently facing retailers, and are working hard to support the sector through our retail, emergency and ad-hoc services.

Our officers are trained to carry out expanded roles, removing the pressure of additional staff costs. These include fulfilling greeting, explaining and track and trace requirements, alongside entry management and traditional security roles.

Whether you're looking for ongoing professional retail security, to fill self-isolation and sickness gaps or a quick-response, temporary service to react to rising threats – we can promise you a fairly priced, high-quality service to protect your people and business.

To find out more, speak to a member of our expert team on 01332 948320.